Ski & Snowboard 🏂 is OPEN!  See New Fall Hours Below
Ski Barn is Re-Opening for the Season September 5th!
The Ski Barn is  re-opening in September 5th 2023.  *Ski Amnesty for Ski Rental Returns up to September 15th, 2023… Please have all rental returns clean and tidy to avoid additonal fees.  Men's & Women's Ski, Snowboards, Snow Jackets, Pants, Gloves, Hats, Beanie's, and more for Ski & Snowboard Equipment Clothing Apparel needs.  A newer fleet of Ski & Snowboard Rentals for the kids is ready.  Come in for our famous Ski Lease & Rental packages, first come first serve while the selections are at their best.
Local The North Face Clothing Sales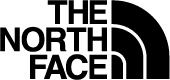 Seasonal Lease Customers:
"Please have all skis, boards and boots returned by the end of the month. 
 AVOID CLEAN-UP FEES by ensuring that all boots are buckled, laced and FREE OF DIRT, MUD AND DEBRIS.
The Ski Barn is now carrying the most advanced breathable ski & snowboard jackets.  Our New Ski Lease & Rental lineup is available for sizing.  Come in early for the best selections on Junior Ski Rental packages.  First come first serve.
Ski Jackets
Great ski clothing is both stylish and functional. The North Face outdoor Alpine ski jackets for both men and women. Whether your downhill skiing or snowboarding.
Pullover Hoodies
Whether it's back to school, up on the mountain top or in the ski lodge you will love The North Face pullover Hoodies for style and comfort. Come in and see our latest collection Thermoball, Eco Snow Triclimate.
Ski Back Packs
Summit Series™ represents the pinnacle of outdoor product technology, design innovation and athlete testing. We design this collection to keep our athletes warm, dry and safe in extreme environments and engineer product based on their feedback in the field.
Also, we are featuring our "Junior Lease Program", customers are invited to come in early for the best selection of new and used ski and board packages.  Black Friday Sale… Ask about details.  Local Ski & Snowboard sales, seasonal leases, ski tune-ups, ski pants, apparel, gloves, goggles, skis, bindings, wax, boots, jackets, with major brands!  Knowledgeable staff will put you in the ski package that is right for you and your family.
End of Season Sale 2023 All ski and snowboard clothing 50% off
Downhill & Snowboard Clothing
The Ski Barn is a family-friendly Ski & Snowboard shop that carries a full line of The North Face Outdoor clothing and accessories. Ski Hats, gloves, snow pants, fleece, pullover's, hoodies, men's, women's, and youth ski and snowboard apparel. Come in early while we have the best selections. Back to school or up on the mountain you will look great and comfortable.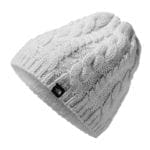 Ski Hats
We carry a large line of great styles and colors of ski hats, beanies, and ear gear.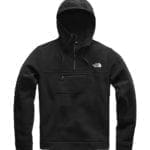 Hoodies
The North Face collection of Hoodies keeps you looking good going back to school and up on the mountains.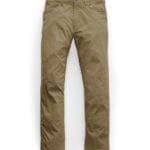 Freedom Pants
Comfortable, waterproof, adjustable, with inner thigh vents, kickpatch, Chimney Venting™ system improves airflow, StretchVent™ gaiter with gripper elastic.
Ski Barn Hours
Re-Opening September 5th 😎
Closed Mondays
Tuesday - Friday:  11-6
Weekends
Saturday:  10 - 5
Sunday:     12-5
166 Milk Street, Westboro, MA. 01581
WestMeadow Plaza