Transpack Ski Boots Backpacks
Local Ski Shop Sales & Service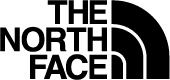 Looking for Something New?  The North Face Winter Outdoor Collection
The Ski Barn is now carrying the most advanced breathable ski & snowboard jackets.  The North Face is releasing this Fall 2019 its revolutionary FutureLight is the most breathable and waterproof material on the market!
Transpack Ski Storage System at The Ski Barn
Servicing Worcester Westborough & Metrowest Ski Shop Located West Meadow Plaza Westborough Central  Mass. Family-friendly pricing.  (508) 616-0333

The Transpack Backpack line carries your boots plus gear and equipment such as helmets. They use the patented Isosceles Storage System to hold the boots in a triangular shape with the toes together at the back of the pack. This directs the weight and bulk of the boots to the sides and away from the back. This system leaves a spacious triangular compartment in the center of the pack that easily holds helmets and gear.
Transpack Ski Backpack Specs
This large central compartment is protected by waterproof PVC coated Nylon polyester and can fit clothing, a helmet, gloves, and other necessities. Moisture from melting snow from the boots in the side pockets is drained and the pockets vented through grommet air/water holes. An additional small internal zippered pocket shelters personal items such as a wallet, sunscreen, keys, etc.

All Transpack backpacks come with a lifetime guarantee. They all use heavy-duty nylon thread and web as well as industrial strength buckles for durability. The bags are also great for carrying in-line skates.  For More Tech info:  Transpack Ski Boot Bag
Ski Pole Carrier & Accessories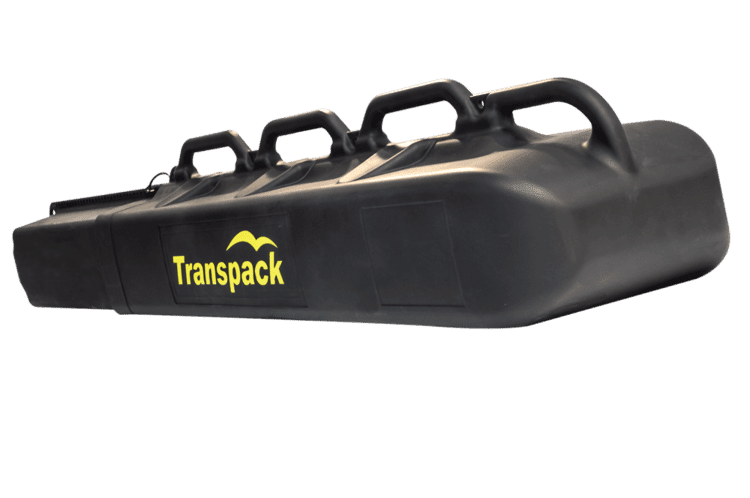 The Classic. The Bag That Gave Birth To The Isosceles Storage System™.
Function: Isosceles Storage System™ carries boots, helmet, and gear.
Fabric: Durable and tough, water-resistant coated 600 denier polyester.
Side boot pockets with air/water
drainage grommets.
Coated water resistant central compartment
for gear.
Water-resistant tarpaulin bottom.
Closed-cell foam padded back.
Adjustable neoprene padded shoulder straps.
Internal zipper pocket for personal items.
Zipper mesh side pockets and top lid pocket.
Double locking, self-repairing nylon coil zippers.
Volume: 2800 CU. IN. / 46L
Ski Barn Hours
Monday - Friday:  10-7
Weekends
Saturday:  10-6

Sunday:     12-6
166 Milk Street, Westboro, MA. 01581
WestMeadow Plaza