Karbon Outdoor Ski Apparel
Men's & Women's Ski Snow Jackets, Ski Pants, for Ski & Snowboard Clothing Apparel.  Come in and see our whole our closeouts and clearance sale clothing.
Local Ski & Snowboard Clothing Store
Karbon Ski Jackets & Snowpants Clearance
Karbon Outerwear Ski Apparel makes fabrics that are lighter and softer with increased water proof ratings and breathability are allowing Karbon to deliver more wearable, higher function garments that are better suited to active sport.

Karbon believes in creating products that perform in better harmony with the body.

The results are in our skiwear and your performance on the slopes. Our winter sports wear keeps you warm, dry, and comfortable, with the flexibility to move. Whether you are up against the world's best or pushing your personal performance with every new slope, Karbon lets you achieve.

Proud sponsors of Australia's winter athletes, we stay at the forefront of the world's best performances in winter sports to ensure that every product we produce promotes a passion for ski, and the possibility of improved performances. -About Karbon Performance Skiwear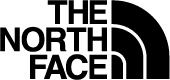 Looking for Something New?  The North Face Winter Outdoor Collection
The Ski Barn is now carrying the most advanced breathable ski & snowboard jackets.  The North Face is releasing this Fall 2019 its revolutionary FutureLight is the most breathable and waterproof material on the market!
What People are Saying About The Ski Barn
Ski Barn Hours
Monday - Friday:  10-7
Weekends
Saturday:  10-6

Sunday:     12-6
166 Milk Street, Westboro, MA. 01581
WestMeadow Plaza